Select Personal Introductions
The North of England's leading singles network.
For singles who want real relationships with real people.
Introduction agencies aren't all equal – some are more equal than others
Regulated for your peace of mind by the Association of British Introduction Agencies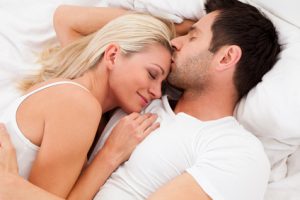 Introduction agencies aren't all equal – some are more equal than others
Friends mean well, but how many times have you been set up on a blind date and spent the evening with someone who, however lovely they may be, just isn't interested in the things you are interested in? Maybe you've tried other introduction agencies in the past and been disappointed by being matched with people you simply feel no connection with. Or perhaps the people you've met through online introduction agencies are unrecognisable from their online profile. But it doesn't have to be this way. At Select Personal Introductions, we like to think we have the edge on the majority of introduction agencies. In fact, we think we're the best in the North West.
For starters, unlike many introduction agencies, we don't use a cold and clinical computer to score your application and match you automatically with people who look on paper like they might fit your requirements. Instead, we only employ experienced dating consultants who take the time to get to know you; as they do with all our other members. We help you to complete our unique personality profile questionnaire, used by major introduction agencies in the USA. So when we recommend a match, you know you are going to be meeting an individual who shares many of your interests, priorities and life goals. And perhaps that's why we have grown to become the largest of the North West's professional introduction agencies.
And we differ from many other introduction agencies in another respect too. We don't believe that our services end when you arrange to meet someone new. Every new relationship needs to be nurtured. And that's why, as part of the process, we liaise with you constantly as you meet people. We understand that you're busy, so our meetings with you can take place either in our offices or by speaking personally with a dating representative. Alternatively, we're always at the end of a phone call if you want advice or support throughout your membership.
We are not one of the many online introduction agencies which operate throughout the UK. If you've tried other introduction agencies, you'll know that they often work nationally and can end up matching you with individuals on the other side of the country. We understand that this is not what you need, especially if you have family ties in the region. If you are looking for introductions to people in the North West region, this is what you will get from Select Personal Introductions.
And we don't employ gimmicks used by many other introduction agencies. We don't do speed dating or videos. These have their place in the dating world, but we know that our successful track record rests on the personal attention we give to each and every match. Your details will not appear on a website for all to see. Every match we make is hand-picked and based on what we know of our members as individuals.
Regulated for your peace of mind by the Association of British Introduction Agencies
For your peace of mind, we are the only agency operating solely in the North West which is regulated by the Association of British Introduction Agencies. We adhere to the letter to their code of practice and have a strong commitment to providing professional singles with the best possible service. Each and every member on our books is identity checked for your peace of mind.  And our safety guidelines, drawn up by Greater Manchester Police and issued to all our members, will help you stay safe and feel secure in venturing out on the meetings we propose for you.
There's no bigger compliment to us than when members suspend or end their membership because they have met the person of their dreams. Why not browse through some of the comments from our current and previous members? They have all met wonderful people through our personal, hand-selected introduction process. And we're confident that you can benefit from our services too.
So why not take your first step to future happiness today? Remember, unlike other introduction agencies, we are a truly traditional, premier dating agency and only operate in the Manchester, Leeds, Liverpool, Lancashire, Cheshire, Chester and Wirral areas. With our tailored and personal approach to matching, you too can meet your ideal partner with a little help from us.
We look forward to hearing from you. Call today on 0161 872 3900.
Area Covered:
Manchester | Lancashire | Cheshire | Leeds | West Yorkshire | Chester | Wirral | Liverpool | Merseyside | North Wales | South Cumbria