Let's get out of the negative mindset when it comes to dates and embrace positivity instead! We're often told about all the red flags that we should look out for when on the hunt for that special someone – everything from excessive jealousy and an unwillingness to have difficult discussions to them never initiating dates or showing a lack of interest in what you do together.
But what about the green flags? As important as it is to be able to identify the warning signs and know what to do if any do pop up, it's just as important to be familiar with the signs you do want to see so you can fully embrace them when they appear, helping you to find the next big love of your life. Here are some of the greenest ones to watch out for!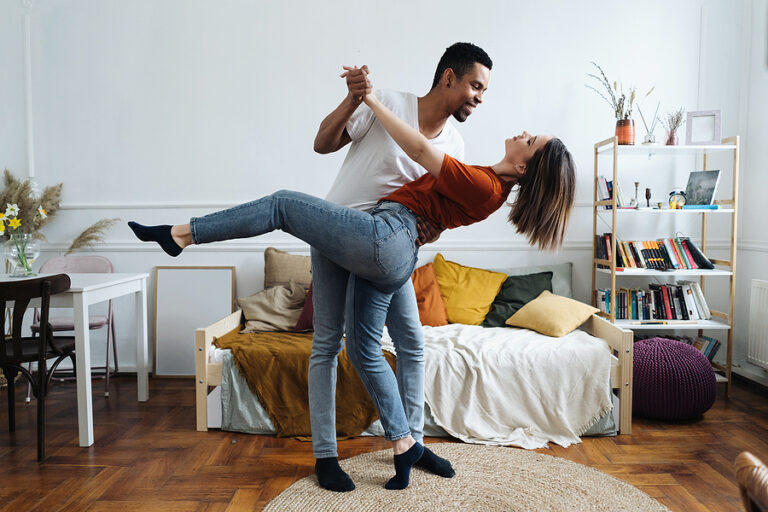 Open communication from the get-go
There's nothing more frustrating when you start dating someone than constantly waiting to hear from them, or feeling that your texts are going ignored. It's not a great way to begin and is certain to make you feel insecure and anxious, unsure of whether they're looking for the same things as you.
If your date is open and honest from the outset, it shows that they're a great communicator – and this is unlikely to change as your relationship progresses, so this is an amazing green flag to spot.
Looking to the future
We're not talking marriage and babies here, but if your date is happy to go with it when you suggest doing something in a few months' time, or they make plans with you for an event or something similar that's happening in the future, then this is another amazing green flag waving in your face!
If someone baulks at the thought of doing something with you later down the line, deflects the conversation away to something else or is very non-committal about the whole affair, they're probably not a keeper and you might want to move on quick, smart and in a hurry before you fall too hard and put your heart at risk.
Remembering the little things
There's nothing more annoying than feeling as though the person you're seeing isn't paying attention to you or even listening to what you have to say – so when someone brings up things you've told them about, try things out based on your recommendations or even just remembers how you like to have your coffee in the morning, it's a surefire sign that they care.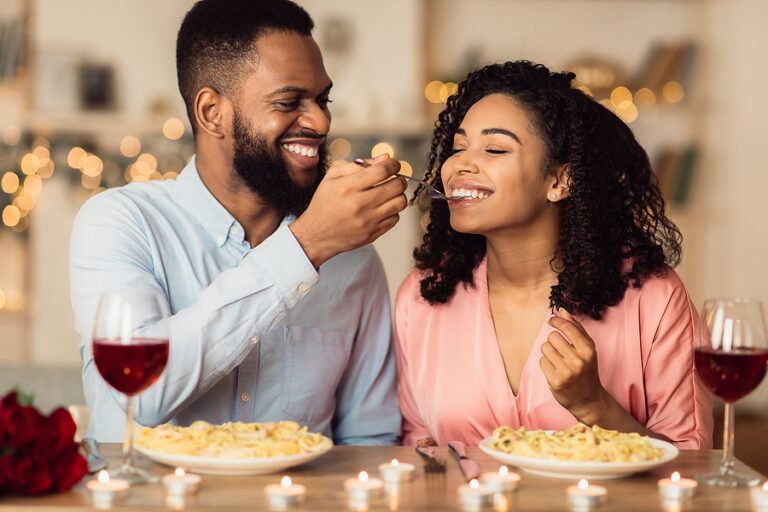 Home alone
Has your date been happy to leave you chilling in their house when they're not there? This is a brilliant green flag, as it shows that they have full trust in you and are entirely comfortable with you being in their home when they're out and about doing something else.
It's a signal that they're more than happy to start being increasingly vulnerable with you – which is a great sign for a new relationship.
Being present
When you first start dating someone, it's essential that both of you are present in the moment, giving each other the time and effort you both deserve. 
If your date arrives late, is full of excuses, is always picking up their phone to check their socials or answer messages and calls, and only talks about what their plans are for later, they're probably not as invested as you might like them to be.
However, if they're on time, excited to see you, ask how you are, don't pick up their phones and are fully engaged in whatever activity it is you're doing together, then they're putting all the necessary energy into being with you – which is a lovely green flag to acknowledge.
Compromise
Relationships can be tricky, especially in the early stages, and disagreements are sure to rear their head at some point, which can cause problems unless they're dealt with in a positive way. 
If your date is happy to compromise early on, it's a brilliant sign that they'd be good in a long-term relationship – since compromise is essential to any successful partnership.
Are you ready to start looking for love right now? Do you want to get away from the apps and see if you can find success elsewhere? Get in touch with us today to see how a professional dating agency could help you find the partner of your dreams.