It's true what they say, there are plenty more fish in the sea… but when you've been single a long time or have recently come out of a long-term relationship, the waters can certainly look a little choppy out there and the fear of being bitten by a shark can make it incredibly difficult to move out of the shallows and start seeing what the deep end has to offer.
But, of course, it's also true that fortune favours the brave and, if you are keen to find love once again (trust us, it's out there), you are going to have to take the plunge at some point and dive in headfirst.
However, being brave doesn't mean you have to go it alone and we've come up with some swimming aids for you in the form of some top tips from the Select Personal team to help you dip your toes in. If you know your freestyle is a little rusty these days, perhaps these ideas will help you feel more confident while you traverse the waterways. Enjoy!
Get offline
It can be very tempting to start swiping immediately on all the various dating apps when you are getting back in the game, but this could actually prove to be more of a deterrent than anything else, if you're not careful.
The online dating world can be a cutthroat one, especially if you're not used to it, and the very nature of it could cause you so much anxiety that you decide dating isn't for you after all.
This would be a mistake and it's important to remember that dating can be – and should be – fun. It's all about where you cast your net. If you'd like to find that special someone but aren't sure where to look first, get in touch with the love experts at Select Personal to see how we can help.
We pride ourselves on really getting to know the people on our books, so we can find them the best matches and ensure that they only go on dates with others that align with their goals, values and ambitions. No time wasted here!
Decide what you're looking for
Working out what you're looking for in an ideal partner can be a great way to make sure you don't go on lots of fruitless dates with the wrong person.
Of course, that doesn't mean you shouldn't keep an open mind and you don't want to rule people out if they don't tick all your boxes, but finding someone with the same kind of values, hopes and dreams for their life will certainly make dating a lot easier… and a lot more enjoyable.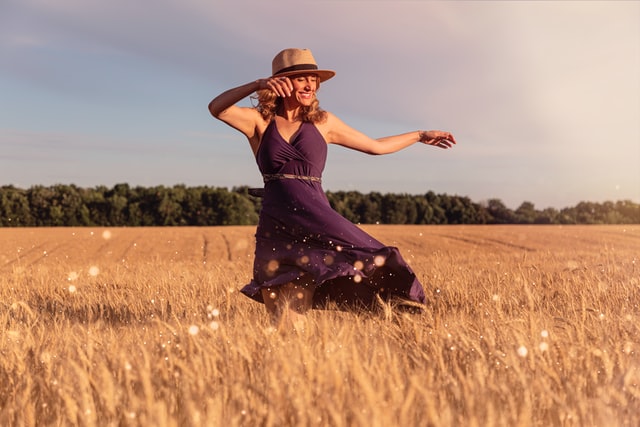 Date yourself
It might sound strange but a brilliant way to build up your confidence to date other people is to actually start by dating yourself. 
Don't be afraid to go out for brunch by yourself, visit some art galleries, go to some gigs, find some community events… the more time you spend with yourself, the more you'll value your own company – and the more precious you'll realise time actually is.
A solid understanding of who you are as a person will only make you more attractive to other people, giving you a serious confidence boost to hang on until you find the right one.
Of course, these are just a couple of ideas to help you get your dating ambitions off on the right foot once again. If you need any further help or advice, or if you want to see what an offline dating agency could achieve where matters of the heart are concerned, get in touch with us today. 
We have lots of success stories and many of our happy couples have gone on to get married, have babies – the whole shebang! We're sure we can help you find love this year… so give us a call!