As women, we all have high expectations when it comes to finding the "perfect man" –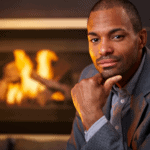 but are we putting together an impossible shopping list rather than being open to what really works? Have we set the bar too high?
"I want confident, tall, good looking, smart, professional, strong, kind, funny, someone with a strong work ethic, he must be adventurous, romantic, ambitious, someone who can protect me, a high earner, a family man!"
Come on girls, are you serious? There isn't a quick fix, these are traits that can develop between two people who have the opportunity to influence each other over a period of time, some may never be there or even ever develop, and you might have to make the odd compromise along the way. So what, you love the guy, right?
Going into the dating market with a shopping list is a sure-fire way to fail. Yes, have some ideas, but don't brush some poor guy under the carpet until you have really got to know him and given him a fair chance and 'IT' your all!
Take Kirsty and Phil for instance, on Channel 4's television programme, Location, Location, Location, dealing with the complex processes of choosing and buying the ideal property… the dream home. Buyers often want what they can't have or even afford and they will fight Kirsty and Phil every step of the way only to realise (a few houses later), that what they thought they wanted would not work for them after all and what they originally didn't want (when all said and done ), turns out to be the perfect place to cuddle up on the settee!
Go back a few years… and some. Remember the days when you felt the fluttering of 'first love', sending your dream guy a Valentine's card with S.W.A.L.K. written on the envelope. Well, just because the 'child' in us has all grown up, and we might be slightly battered and bruised by the love game shouldn't mean that we put all that aside. Always put your best foot forward, be positive, and charming – you will be rewarded by seeing the true potential of a relationship, the guy relaxes and above all – HE LIKES YOU!
Men simply want a woman who DOES NOT interrogate, and it's true that most men feel that they are at a job interview when they should be feeling flirtatious on a date. Let's not show fierce competition and aggression above our feminine charms when trying to bag the man of our dreams – leave that at work!  Furthermore, STOP announcing your deep desire to have children on the first few dates, let the guy settle in first – you are scaring him and many other 'potentials' off!
Take stock and be realistic in your expectations. Are you really what this perfect guy is looking for? Are you naturally beautiful, slim, sexy, with a great smile, bright eyes, nice teeth and long glossy hair with a loving and fun nature, or do you SCREAM and SHOUT far too much?
Are you a woman who needs to compromise when looking for love?
The imaginary "perfect guy" (whom we all idealise) – surely he can have his "pick" when it comes to women. So ask yourself; "What would make him choose me above any other woman?" Or, does he just simply exist in our over-inflated egos and wild imaginations?