How to Keep the Spark Alive: Creative Date Ideas for Connecting with Your Partner
Do you feel like your relationship has become routine? Missing that exciting spark you and your partner once had? Fear not! In this blog post, we'll explore some creative date ideas for reigniting the passion and strengthening the bond between you and your partner.
The importance of quality time
Spending quality time with your partner is essential for maintaining a healthy and happy relationship. *According to a study conducted by the National Marriage Project, couples who spend time together at least once a week are 3.5 times more likely to report being "very happy" in their relationship compared to those who don't. Quality time allows you to reconnect, communicate, and keep the emotional intimacy alive.
Creative date ideas for connecting with your partner
Tired of the same old dinner and a movie? Here are some creative date ideas to help you reconnect with your partner and keep the spark alive:
1. Take a dance class together
Dancing is a great way to have fun while staying fit, and it provides an opportunity to
strengthen your connection with your partner. Plus, learning a new skill together can create a sense of accomplishment and teamwork.
2. Cook a gourmet meal together
Instead of going out to eat, challenge yourselves to create a gourmet meal together. Pick a new recipe, gather the ingredients, and work together in the kitchen. Not only will you save money, but you'll also create lasting memories.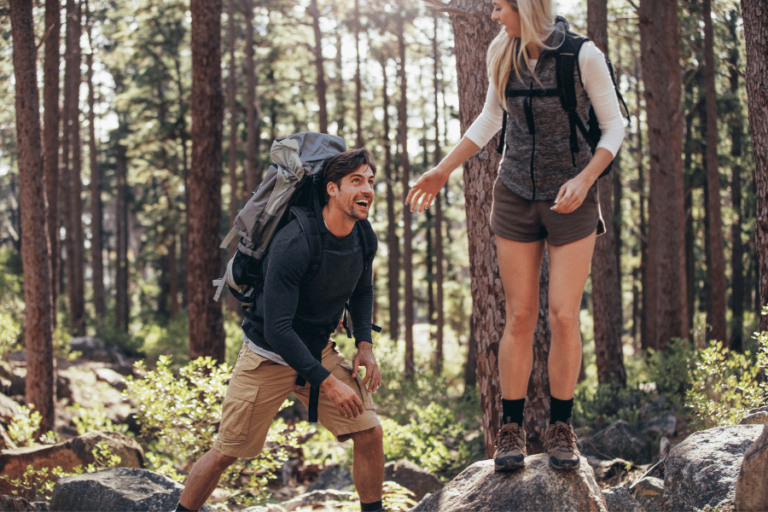 3. Take a weekend getaway
A change of scenery can do wonders for your relationship. Plan a weekend getaway to
somewhere you've never been before, or revisit a favourite spot. Exploring a new place together offers a unique opportunity to connect and make lasting memories.
4. Attend a "paint and sip" event
Combine creativity and relaxation at a "paint and sip" event, where you can enjoy a glass of wine while creating your own masterpiece. This fun activity allows you to unwind and bond with your partner in a laid-back setting.
5. Go for a hike or nature walk
Research has shown that spending time outdoors can improve mental health and reduce stress. Enjoy the beauty of nature while getting active and strengthening your bond with your partner.