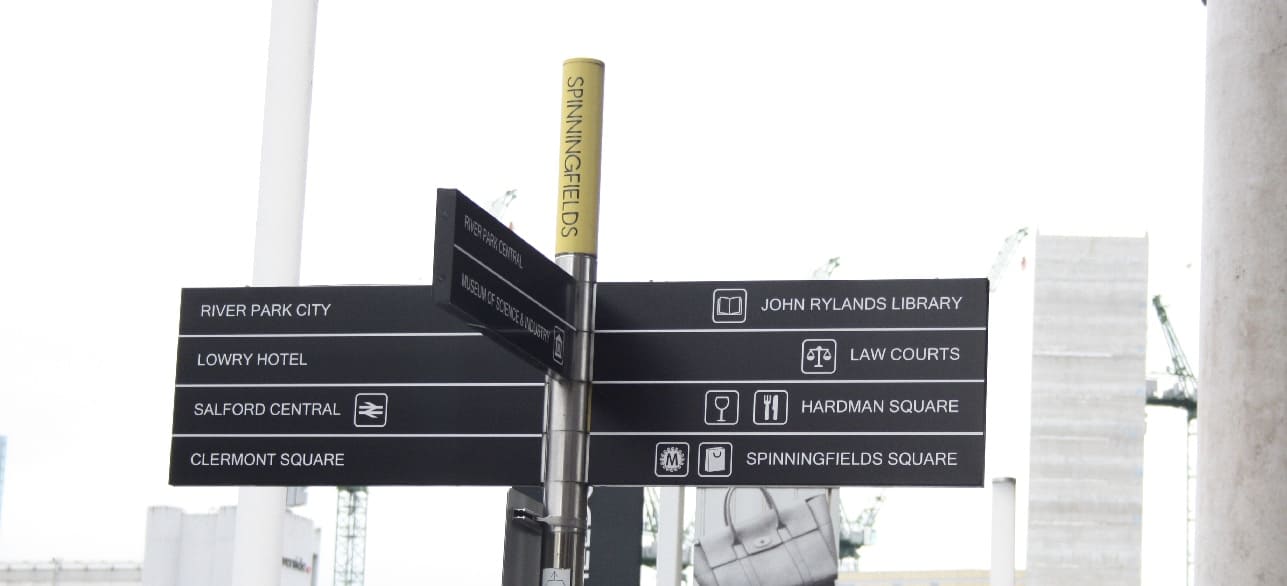 Dating in Manchester
Looking for somewhere to go for a first meeting in Manchester? Here are our suggestions for a coffee or a light lunch.
There has been a rumour going around the office that the new season of First Dates is being filmed in Manchester. Of course, this has caused a lot of speculation about where they are going to be.
This may or may not be true, but it got us thinking about where would you want to take a potential partner in Manchester? Not all of us have the luxury of a production team taking us to a specific location for our date (or Fred) but there are options.
Do you want a coffee date?
Manchester has a vibrant coffee scene, so if that is where your heart lies, there are plenty of choices dotted all over the city centre. You'll never be stuck of where to meet up.
First meetings can always be a bit nerve wracking so what about Trof? Based in the heart of the Northern Quarter, it has a homely feel and is loved by everyone who goes. They have great coffee, should you decide that you want to stay a little longer, the food is great too! The relaxed atmosphere is sure to make even the most nervous of you feel at ease.
Another favourite is Pot, Kettle, Black in Barton Arcade. The ideal place for people watching, in the corner of the arcade, you can have a great coffee in a great spot. Who could not love the Victorian Arcade? Although in the centre of the city, you feel like you're in another world. They too serve food, so should you feel a bit peckish they can cater for that too!
Do you fancy a truly different date? What about our wildcard or should we say wildcat? Manchester's own Cat Cafe. OK, if you don't like cats, then this could be a bit of an issue; but if you do then why not book in? There are benefits of going to the cafe, being able to interact with animals is known to reduce stress. We're all for that! The downside is that you cannot just drop in.
A light lunch?
If you have the luxury of a little more time, then a lunch date in Manchester would be a great idea too. There are so many places that you can go now it's really hard for us to pick where we'd go ourselves never mind with a companion.
For our first choice, we're again back in on the edges of the Northern Quarter with Federal. It could have been in our coffee date picks, but this really small cafe bar is a great place to go. We understand they're opening another place very soon on Deansgate too. We can't wait.
If you want something a little more along the traditional pub lunch lines, then The Britons Protection down near The Bridgewater Hall is always a great choice. The pub is quite small, but they serve a great selection of ales and you're sure to get a great welcome
What about fish and chips? Well, OK, this may not be the first thing that you think of when it comes to a date in Manchester, but The Hip Hop Chip Shop is a great option if you fancy something a little different. They're based in Ancoats, but have a trailer in Media City too should you want to venture to Manchester's neighbour Salford.
Our top tips?
Meeting up for a coffee or light lunch is a great thing to do. It's less formal than an evening meal and doesn't have to take up lots of time. We'd also suggest that you stay away from alcohol on a first meeting, save that for later when you've met a few times and you know each other better. Everyone is going to be nervous meeting someone new for the first time, so try and arrange to meet somewhere which makes you both feel comfortable.
Of course, these are just a small selection of ideas to get you thinking about where you could go. There are also lots of cafes in museums and galleries if you are interested in art, history or even football! The only limit is your imagination.
Do you have a favourite place for a date in Manchester? Why not get in touch with us on our social media channels to let us know where you like to go.