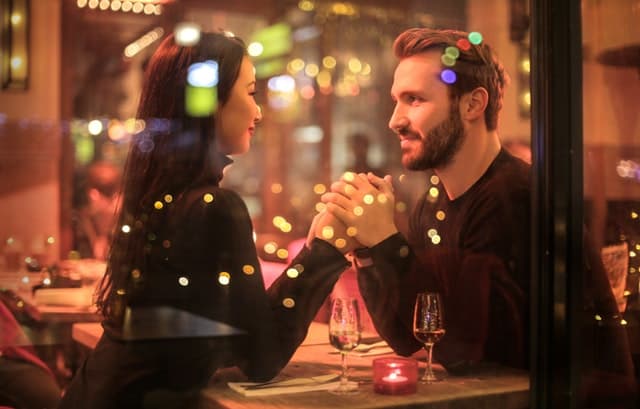 Here at Select, we'd like to think we are different. No, actually we KNOW we're different. Why? Because our matchmaking service is all offline.
We do not use apps, algorithms or any other trickery. We do it all manually and brilliantly thanks to over 20 years of experience. But why do we do this? 
We don't believe in quick
If you look at most of what happens on dating apps, then, not put no too finer point on it, it's all about the quick fix. Most people on there are looking for a quick bit of fun, not a serious long term relationship. The very nature of how the apps work is to give you the maximum amount of information in the shortest amount of time. This is all so that you can make a quick 'yes' or 'no' decision about that person. 
Of course, there are some people who find a long term partner out of them – but a heck of a lot don't! 
We believe (you've heard us say this before) that relationships take time, especially if you want them to last. If you're looking for love, you need to put the work in, or at least let us do it for you! 
It works better for us 
This is pretty selfish, but it does. We love what we do! We love getting to know our clients. It's what makes us tick. It also, of course, means that we have a better chance of matching people. We have dating coaches who help you to be at your best. We put a lot of effort into making your time with us a great and rewarding experience. 
We could build an app, we could let that do all the work. But to us, that is just not what dating is about. Dating is all about the mystery, the finding out about people, people being interested in each other and what they stand for.
We're always amazed about how different people can be, but also how, if they're matched to the right person, that, wonderful relationships are formed.  
You really don't get that with an app! 
We help you stay safe
This for us is a massively important point. There are far too many occurrences now of women particularly, being stalked by people who they've turned down on a dating app. 
We live so much of our lives online now, that it would no be too hard for someone to find you on another platform. There have been several cases reported where people have been sent abusive messages on social media after they have turned someone down on an app. 
We take extra care to make sure that we do not pass any details on to a prospective match until everyone is happy. We also make sure that we vet our clients as much as we can. We also give them guidance on how to stay as safe as possible too. 
We match at a deeper level
Yes, we know that a certain dating app also says this on their advert, but we really do! We have a lot of experience with matching people, you just don't get that from an app. No matter how clever it is! Of course, there is all the new fancy technology like AI which can learn, but there is something about experience and feelings that makes for a better match. 
We know our clients, we also know how to ask the right questions of our clients. That gives us the advantage of being able to really dig deep into personalities and make the first choice a great choice. 
No matching to owls here!
We know our clients
We actually physically meet people. In the age of digital, this is unusual. This is also a massive advantage when you're helping someone who is looking for a partner. How many times have you been on a dating app, or heard stories about people's profile picture being nothing like them? Yes, we all love a good selfie taken at the right angle, but we're talking pictures from 20 years ago (or more!).
Some people have even been known to put someone else's picture up. This goes back to the point about safety. We know who we're matching you with is who they say they are. We check them out. We make sure they're who they say they are, and they live where they say. That is just a small thing to us, but to our clients, it's massive!
We hold our hands up, we're biased. We feel we offer the best service in the North West. We believe that comes from our numerous years of experience, our attention to detail and our passion for what we do. Until an app can do all that, then we're the best bet for a great date!