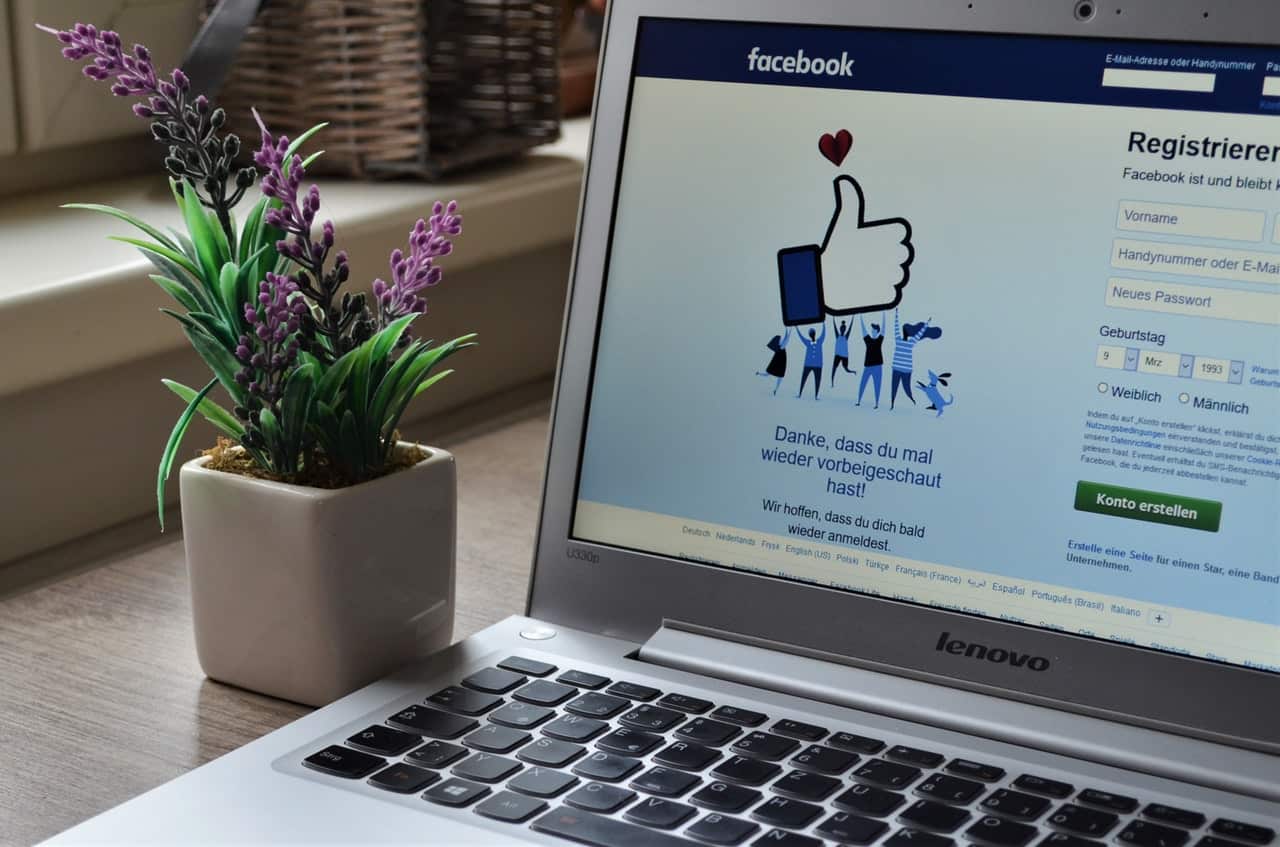 We know, it may seem a bit odd, we're writing a blog about Facebook Dating. But, we think it's pretty important that we talk about all aspects of dating – after all, matchmaking is our specialist subject!
Facebook dating was launched in the US back in September last year. The release date for Europe has been delayed (with no date given yet), but more on that later. Because of this, we're writing this blog based on what we've heard about it so far.
So how does it work?
Facebook says
'Facebook Dating makes it easier to find love through what you like — helping you start meaningful relationships through things you have in common, like interests, events and groups. It takes the work out of creating a dating profile and gives you a more authentic look at who someone is.'
The good news, for some, is that it's separate to your normal Facebook profile. But it's not truly separate, as it will use some of the information that you've already fed Facebook. This could be things that you like already, so think about events, music or anything else really! We understand why they've done this, but for people who are not a fan of Facebook – this could be a step too far. It's a lot of personal information for one company to hold about you.
To use the service, you have opt-in, rather than being added automatically – at least that's something!
In theory, the dating app will not try and match you to your friend list. Could you imagine that!? But there is some functionality called 'Secret Crush' which allows you to add someone from your friends to your dating list. They have to do the same to you for anything to happen though, so there is no one-sided crushing going on. If we're honest, we're not really sure what the point of this is? Why tell an app you have a crush on someone? Especially if they do nothing about it!
In terms of information gathering, you fill in your profile like you would on any other dating app. There is a bio, work details and religious details etc. These are all pretty much standard dating app requirements. Which is what you'd expect. Once that's done, you can then start picking your criteria for your date. Again, along the same lines of what is on your bio etc.

In theory, you should then be matched with people who should match what you're looking for. But as with all dating apps, these work on algorithms which only work on the information you have given them. This means that Facebook Dating will fall into the same traps of other dating apps. You are basically relying on people being truthful!
Facebook also says that they're different from other apps in that there is no 'swiping' to get through your matches. But, you still have to accept or reject them – so it's still just a quick finger flick to get to the next match. Yes, we could be splitting hairs here, but it's still very much about the quick fix to us, just like another app. It's worth noting that you both need to like each other before you can start messaging each other.
Why don't we have it here?
The app was scheduled to launch here in the EU on 13th February this year, but as you may have noticed, this hasn't happened. From what has been reported, it appears that Facebook had not satisfied the EU in terms of how it would handle privacy.
Facebook's EU headquarters are in Dublin, the Irish Data Protection Commission had no information from Facebook about the app until just days before the launch was due. There was no information about how they were handling privacy. This raised massive concerns and the launch was pulled.
Of course, that is just the edited highlights of what has happened, but even so, it raises the issue of what will have to happen to get the app launched over here. Because privacy laws are different around the world, Facebook may need to make some changes. There has been no date given for the launch as of yet.
Why is privacy so important?
Privacy is a massive thing to not only life online but also dating too. You are sharing really personal information which, whilst it may not be as sensitive as perhaps medical information, you still wouldn't want that information to be passed on, or worse, hacked.
As members of 'The Association of British Introduction Agencies' (ABIA) we have to adhere to certain standards and codes. Of course we collect information about our clients, we need to do that to match our clients. But we're extremely careful about what happens to that data. No one has access that doesn't need it.
We're not saying that Facebook doesn't care about privacy, but they are basically in the business of collecting data! They have also been subject to data breaches. Whilst this is not exclusive to them, it can happen to other dating apps, we'd be a bit wary about the amount of information they're storing in addition to the normally generated Facebook data.
Overall, we feel pretty much the same about Facebook Dating as we would any other dating app. They all have their place, but you need to be aware of how people use them. Despite the adverts on TV telling us otherwise, a lot of people use apps for hookups. That is perfectly fine if that is all you are after. If you're looking for a meaningful relationship, then you may strike it lucky on an app, but we feel you're just better off looking at a dating agency.
We have over two decades of experience, we're a member of a regulatory body, plus we love what we do. What's not to love?
If you're looking to find that special someone and you're still on the fence, then why not get in touch? We'd love to hear from you.