How Can I Date During Coronavirus? Keeping connected and carrying on dating during Coronavirus might seem like an uphill struggle, but it doesn't have to be. Dating has NOT stopped.
More than ever people are reaching out to connect with other singles who are feeling the strain of being alone at home. Select Personal Introductions, a Manchester-based dating agency, covering the entire Northwest & Leeds region is still nurturing love and bringing couples together during the Lockdown, providing personalised matches coupled with the 'human touch', (albeit at a distance) with the help of technology and advanced in-house systems.
Speaking with new clients every day gives our professional matchmakers the chance to offer help and advice on so many varying dating topics. One of the main questions that keeps cropping up is, "How can I date during coronavirus?"
Select's team of matchmakers have scoured the internet and come up with some great virtual dating experiences that can help you to stay connected and build loving relationships during this challenging time.
Understandably, a physical meeting is not possible during lockdown, but we are lucky enough to live in a world where technology can bring us together in so many inventive and genius ways. FaceTime, WhatsApp, Skype, Zoom – (see who can come up with the most outrageous background) and Google Hangouts are all easy to set up.
Use this downtime to build strong connections with someone new. Share ideas, thoughts, and take this time to get to know each other properly before you finally meet up in person for that first physical date.
Here are some great 'getting-to-know-you' ideas that many of our singles are already enjoying together.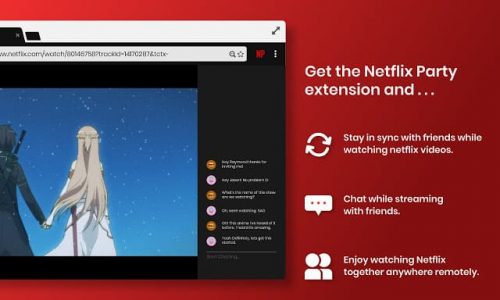 Netflix Party is a new way to watch Netflix with your friends online. Netflix Party synchronizes video playback and adds group chat to your favorite Netflix shows.
1. Get 'Movie Date Ready' with Netflix Party
It's true, many of us are sat watching box-sets and films alone right now. Instead, get movie date ready with Netflix Party – each with popcorn in-hand and your favourite bag of sweets. It makes staying at home so much more interesting when you have someone new to talk to who could ultimately become your new long-term love interest. 'Reality cinema dating' will be back when everything returns to normal, and by then you'll already know each other's favourite film genres.'
2.  Try a Virtual Coffee Date or a Cocktail Happy Hour
For a relaxed rendezvous try a virtual coffee date or a cocktail happy hour. Merlin Griffiths, Channels 4's First Dates bartender, and mixologist greets First Date diners ahead of their new dating encounter. Merlin Griffiths is tasked with serving drinks, creating a relaxed start, and helping singles break the ice. Here's one of Merlin's First Dates cocktail recipe ideas to help get you both in the dating mood – Lovers Daiquiri. Dressing for the occasion and keeping it cheerful will make you and your date feel romance-ready.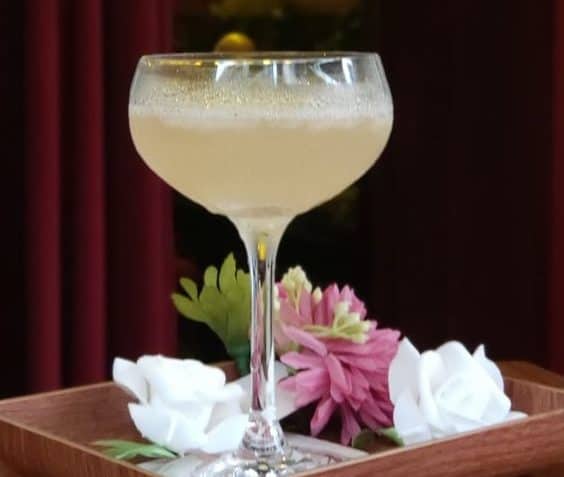 3. Use the Telephone to Help Build that Special Relationship.
Get back to basics and get talking – 'while away the hours' using telephone conversation to help build that special relationship. When someone shares something about themselves or asks you a question, always reply back by sharing a similar story or asking them the same question. It's a way of keeping the conversation flowing and can lead to that all-important second date.
4. Get Active With Your Virtual Date
Get active together by taking virtual dance classes with Strictly's Oti Mabuse & Karen Hauer. You can try out the dance moves for when you meet up in person. Why not video yourself in action and share with your virtual date.
The Strictly Professionals are definitely KEEPING SPIRITS UP with Home Festival. Along with their respective partners Marius Iepure and David Webb. Oti and Karen have been busy live streaming on social media and they have launched 'Home Festival' – a "free to access online space of fun and activities aimed at all ages and members of the household." Check out Instagram, YouTube, and Facebook for the latest activities.
The festival – airing every Tuesday, Thursday, Saturday and Sunday – will feature workouts, makeup tutorials, baking or cookery classes, kids and adult dance classes, book readings and more. Find the Strictly Come Dancing Professionals line-up on their channels at Facebook, YouTube, and Instagram – links below.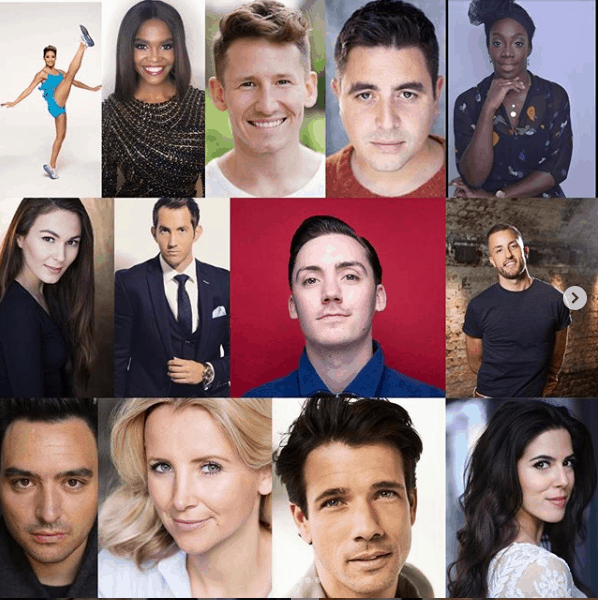 Home Festival
There are no excuses for lazing around on the sofa. Jump up and join in the nation's effort to keep spirits up. Above all, have fun, get date-fit ready, and maybe even try some new activities out together… virtually. It will certainly give you both lots to talk about with a few laughs along the way.
Catch up with the stars on their social media platforms
Bryony Blake Live Make-up tutorials Instagram
Bryony Blake Live Make-up tutorials FaceBook
5. Create Your Very Own Couple's Book Club!
For a more leisurely 'getting to know you' session why not dedicate some time to reading each other's favourite book and hold a discussion about it afterwards. Keep on dating, curl up with another good book, and share further recommendations. You could even create your very own couple's book club!
6. Add Flavour To Your Lovelife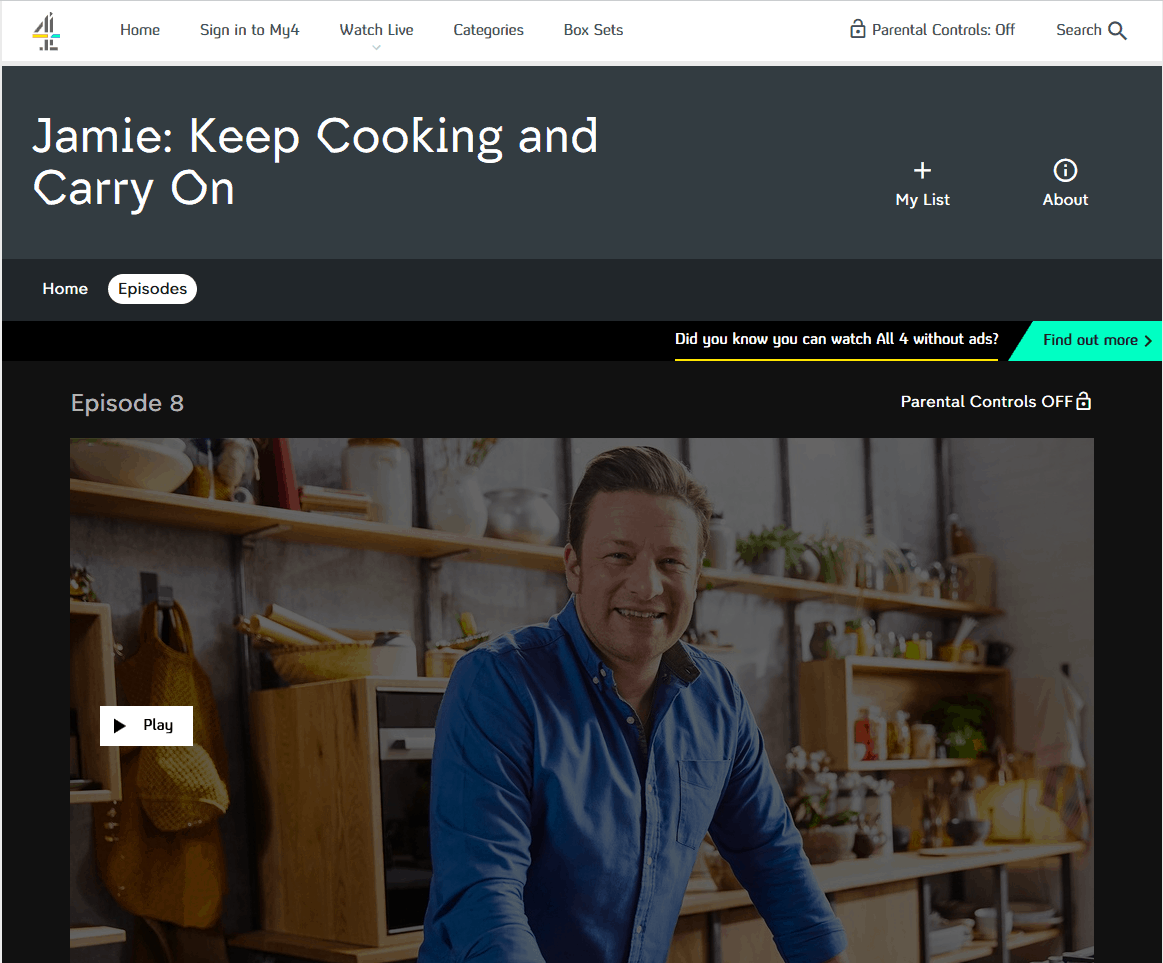 Share your favourite romantic recipe ideas and plan a virtual meal together. Ingredients are limited right now so get inventive! Impress your date with inspiring ideas using store cupboard ingredients with Jamie Oliver – Keep Cooking and Carry On episodes.
Why not cook the same romantic meal one evening, sit down together (all dressed up) with candlelight and a nice glass of wine. Talk about your cooking experience. For a bit of interactive fun perhaps video and share your clever cooking skills too.
7. Plan a Wine Tour Date with Joe Fattorini.
Plan a wine tour with @ HOME with Joe Fattorini. Wine is a very personal discovery and chances are you already have an over-all idea of what you like. For the budding Sommeliers amongst you perhaps swap your thoughts on the wine's region, grape, tasting notes and food pairings with your date. If you both manage to get hold of the same bottles of wine why not hold your very own couples wine-tasting soiree. For a little extra magic pop on your favourite playlist in the background. What about a gin tasting date for next time? Remember to drink responsibly.
8.  Share a Passionate 'Opera Date Night'
During this extraordinary and difficult time share a passionate 'opera date night' with The Metropolitan Opera – a vibrant home for the most creative and talented singers, conductors, composers, musicians, stage directors, designers, visual artists, choreographers, and dancers from around the worldP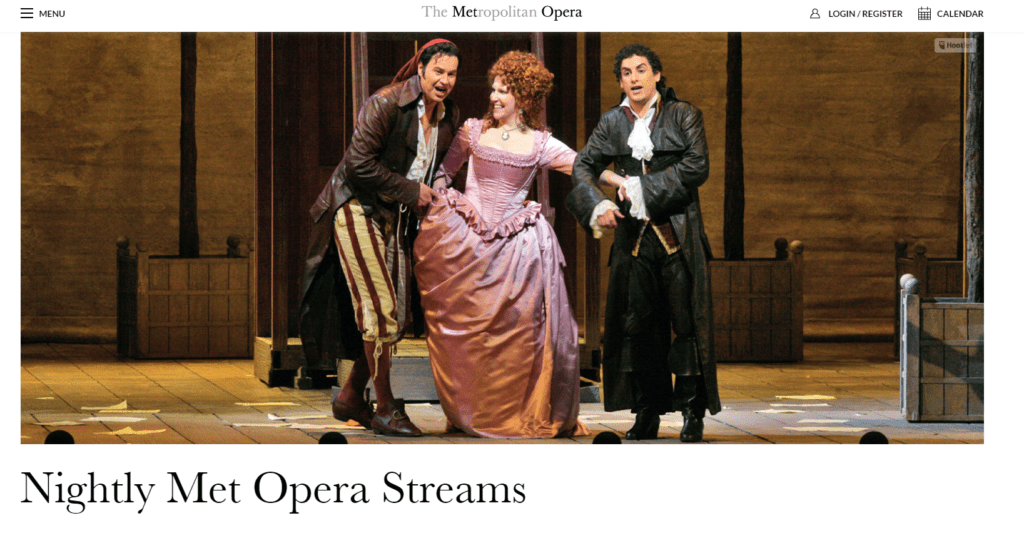 Many different encore presentations from the company are being made available for 23 hours, from 7:30 p.m. EDT until 6:30 p.m. the following day. The schedule will include outstanding complete performances from the past 14 years of cinema transmissions, starring all of opera's greatest singers. Tune in with your date daily for free performance streams. Submerge yourself in the moment and take time to chat about each other's experience over a glass or two of your favourite tipple.
9. The Languages of Love
Learn a foreign language together ready for when you couple-up on holiday… you never know! The top languages of love are Seductive Spanish, Poetic French, and Rhythmic Italian. Set goals about the topic you wish to learn more about – sports, food, numbers, or objects.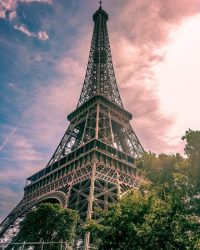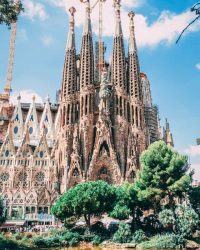 Try setting a challenge for each other by coming up with the best and worst chat up lines in your favourite foreign language. Your date has to guess what you're saying. Keep it clean people! Let's start you off, "Anche in paradiso non è bello essere soli", ("Even in paradise it's not nice to be alone.")
When it comes to language learning, having fun uplifts your spirits. And the more often you do it, the more you'll learn about the language and each other. You'll also have lots to video call & chat about. It's all about building connections and common ground. Try out duolingo at https://www.duolingo.com/.
10. Don't Get Board on a Date
Play a virtual board game, or create a competition for each other, keep score.  Whoever loses buys the 1st meal out. Jackbox Games offers a variety of party games that involve trivia, drawing contests and fill-in-the-blank style guessing that can easily be played remotely –https://jackboxgames.com/
11. A Virtual Garden Picnic
Arrange a Virtual Garden Picnic, (in good weather). Make an extra effort to set the scene, as if on a real physical date. Make it cosy with blankets and cushions and chat as the sun goes down. If the weather's bad, don't forget you can add a romantic setting as a background on Zoom. Why not keep it interesting and put your art skills to work too by sketching a 5-minute portrait of each other.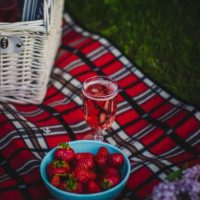 12. Keep Fit & Date
You could also work out together with Joe Wicks (the nation's favourite PE teacher). This is ideal for single parents with children to entertain although word has it that adults are getting involved on their own, including some of your fave celebrities. Whilst we're on the subject of entertaining children, why not free up some virtual dating time with the help of Podcasts. Let the creativity flow – explore the shows of Fun Kids Podcast Network.
13. Stay In Work Out
Anything that can promote a bit of social interaction and togetherness has never been so needed right now. So why not give @StayInWorkOut a go, & keep yourself date ready. This way you will be in tip-top condition physically and mentally for when you finally meet up in person.
14. Own a dog? Love Yoga? Try Dog Yoga
For every dog lover out there, here is an ideal opportunity to introduce your pet pooches to each other – just video and share. To destress and stretch with your pooch try out the UK's latest yoga craze with Mahny Djahanguiri, the UK's leading founder and dog yoga expert at http://dogayoga.fit/ as seen on Britain's Got Talent, This Morning, and BBC News. Get 'pet friendly' by introducing your beloved pet to each other. It's a great talking point.
15. Fall in Love at the Theatre.
It will be a while before Theatres are back in operation but that doesn't mean you and your date should miss out on your dose of drama. Some of the world's best plays and musicals can be streamed into your home, including The National Theatre, which is streaming a new play every week. Watch it together in real-time and make this your talking point by way of connecting through your appreciation of theatrical arts. Each play is available to stream from 7 pm on the Thursday of release.
16. If Music be the Food of Love …?
As more of us are staying at home to work, self-isolate and look after the family, many major classical concerts are being streamed live for us to see at home – for free in many cases – adding comfort and solidarity in these trying times. For a classical date simply pick out your favourite piece of classical music to listen to together. Express your thoughts and enjoyment of the piece in the comfort of your own home, whilst chatting on a video call. The Berlin Philharmonic is a force to be reckoned with and one of the greatest orchestras in the world plus you can currently receive free access to the Digital Concert Hall.
Here's a stunning piece of music, Beethoven's Ode to Joy, and a short video clip reminding us how the world once was … and can be again. Hope you enjoy it 🙂
Engaging with your future 'love interest' is more important than ever and according to research published in a journal of the Association of Psychological Science, "Building relationships upon shared experiences during difficult times seems to act as social glue." Dating can still be enjoyable amid this challenging time with so many amazing experiences ahead of you, for you and your date.
So, How Can I Date During Coronavirus? Easy, get tech-savvy, be creative, and let your wonderful imagination work overtime – hugs and kisses will be back.  GET READY, YOU CAN DO THIS!
HAVE FUN & LET ROMANCE BLOSSOM
Look After Yourselves, Keep Safe & Carry On Dating
Good luck!
xx